---
Cancel an Appointment
In order to cancel an appointment you must first make sure that the practice offers this function, and if so, that the deadline for cancellation has not been exceeded.
Firstly, click on the icon named 'Appointments' at the top of the page and then select the practice you wish to cancel the appointment with.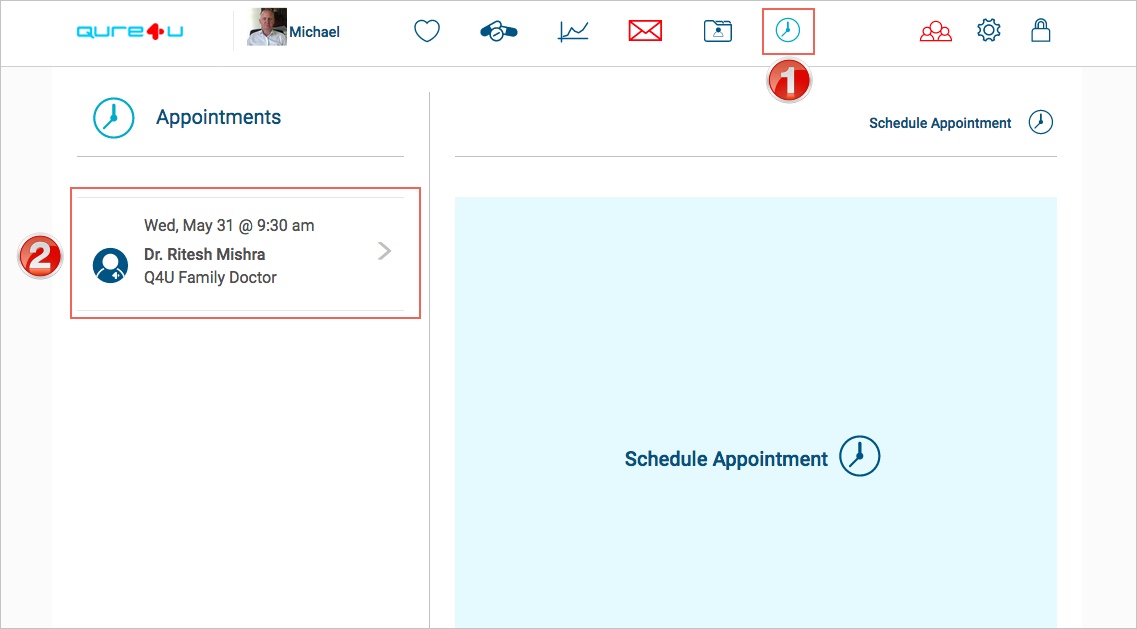 Then click on the trash icon shown in the picture below to cancel the appointment.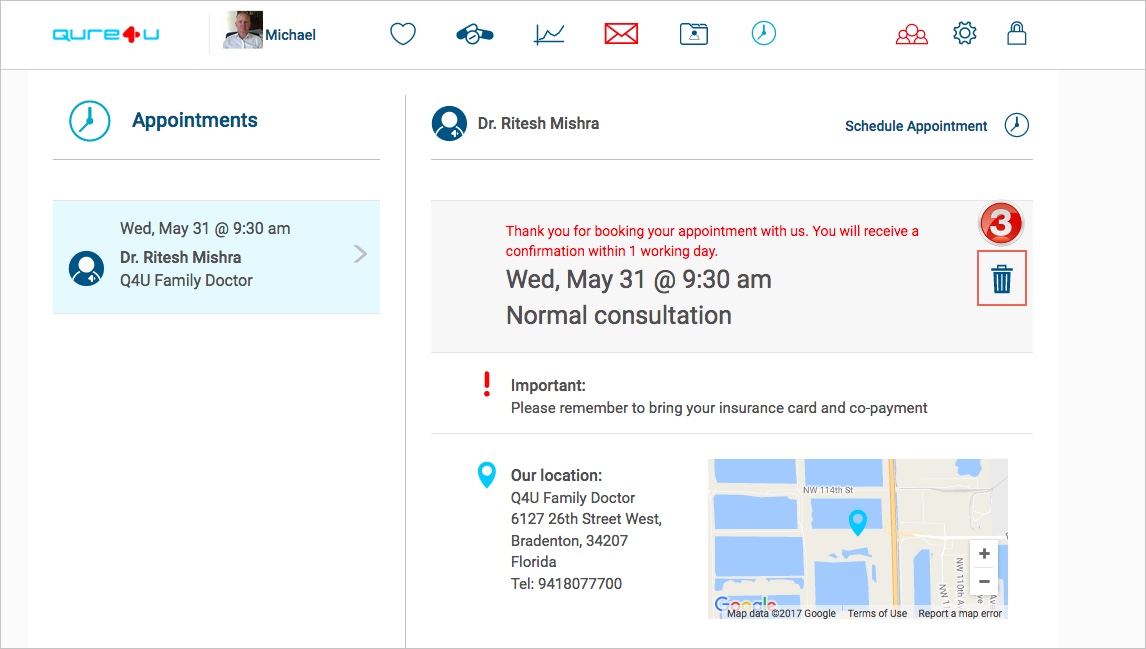 A pop up will appear asking whether you are sure you want to cancel. Click 'Okay' and your appointment will be cancelled:
If the cancellation is successfully transacted, you will receive a confirmation and it will show up in your messages
Ask a question
---
Email Us
Translate
---
Related Articles
---
{{'title.My+providers' | translate}} {{'title.Cancel+appointment' | translate}}