---
Cancel an Appointment
In order to cancel an appointment you must first make sure that the practice offers this function, and if so, that the deadline for cancellation has not been exceeded.
A practice may offer two types of ways to cancel appointments. These are known as 'Cancel Appointment' and 'View/ cancel'.
How to use 'Cancel appointment'
Firstly, you must click on a provider in the icon named 'My Providers' in the left-hand menu and then press 'Cancel Appointment' with the practice you wish to cancel the appointment with.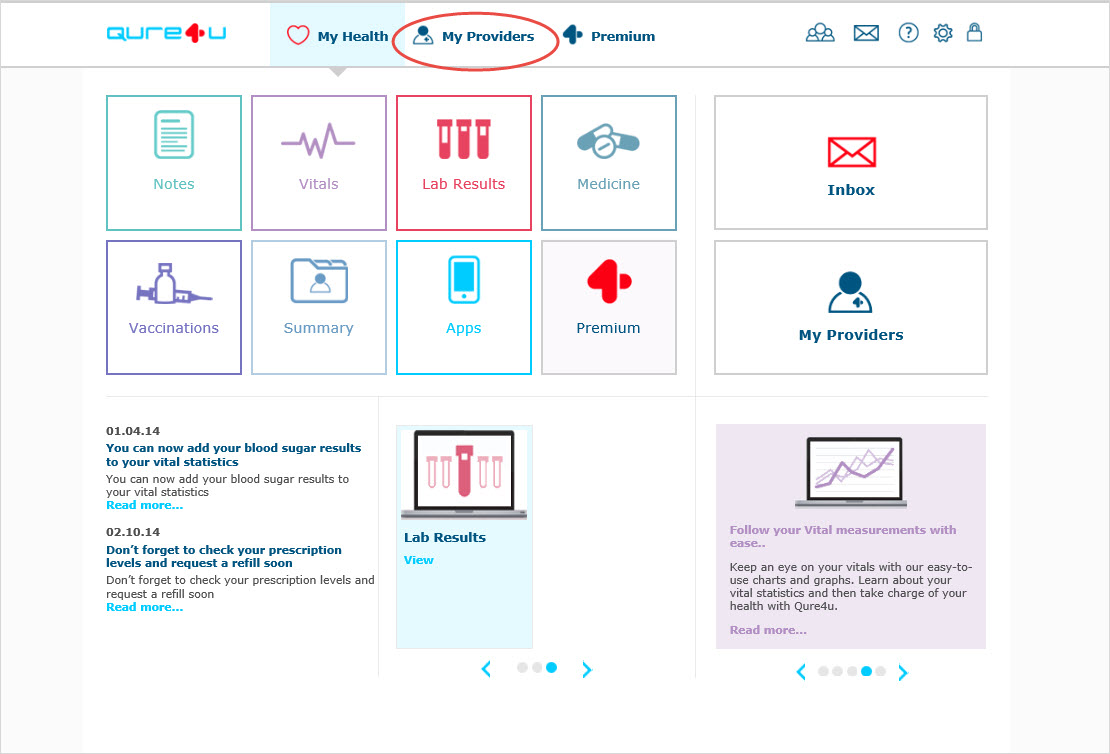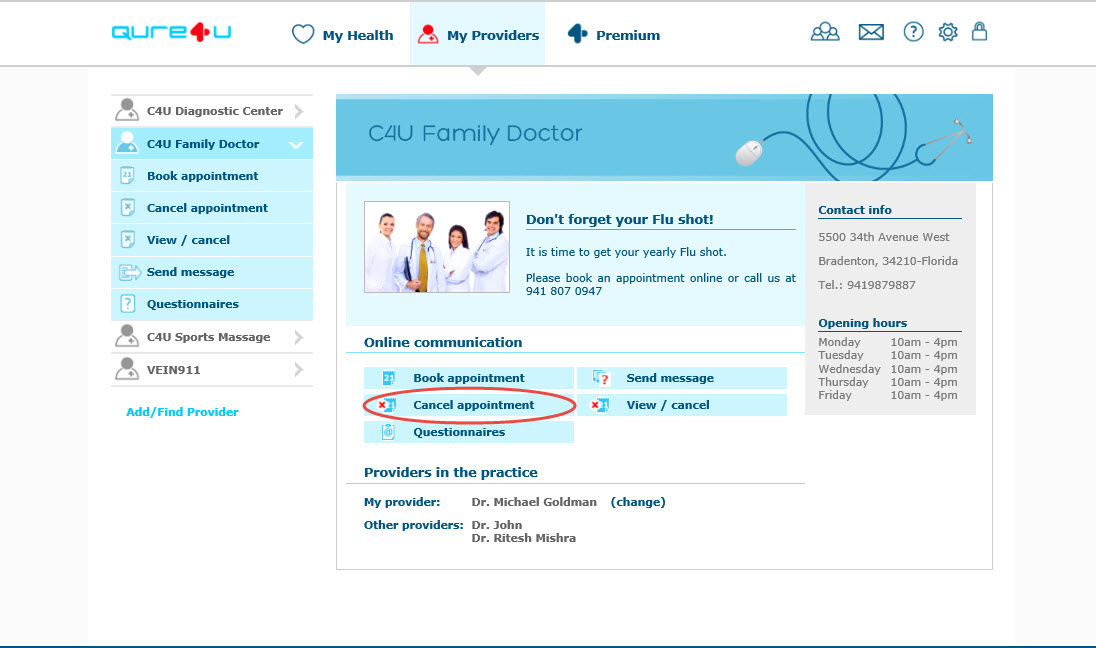 The option to choose a date and time for the required appointment you wish to cancel will then show up. After choosing the date and time you may leave a reason for the cancellation to send to the practice.
If the cancellation is successfully transacted, you will receive a confirmation.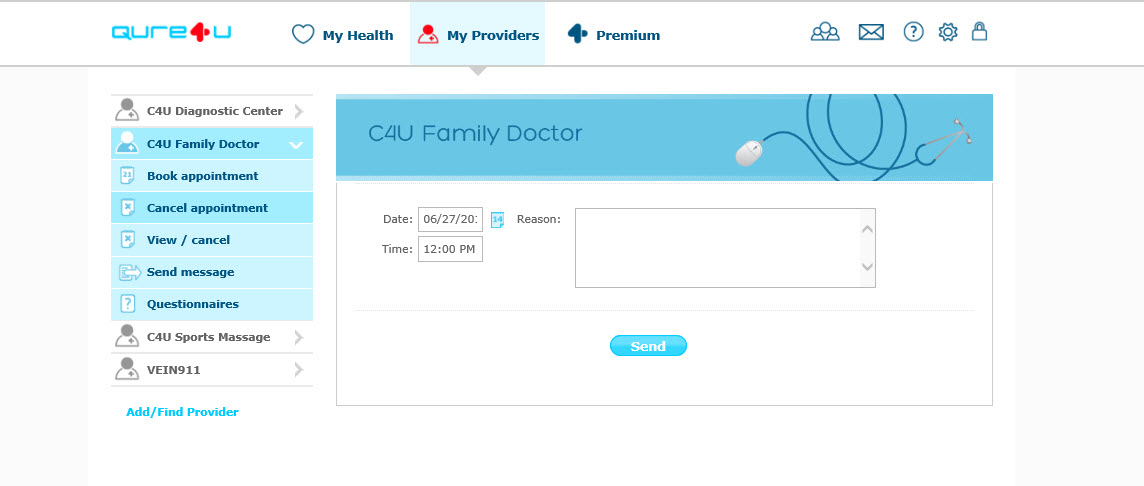 How to use 'View / cancel'
Instead of clicking 'Cancel Appointment', press 'View/Cancel' under the practice you wish to cancel the appointment with .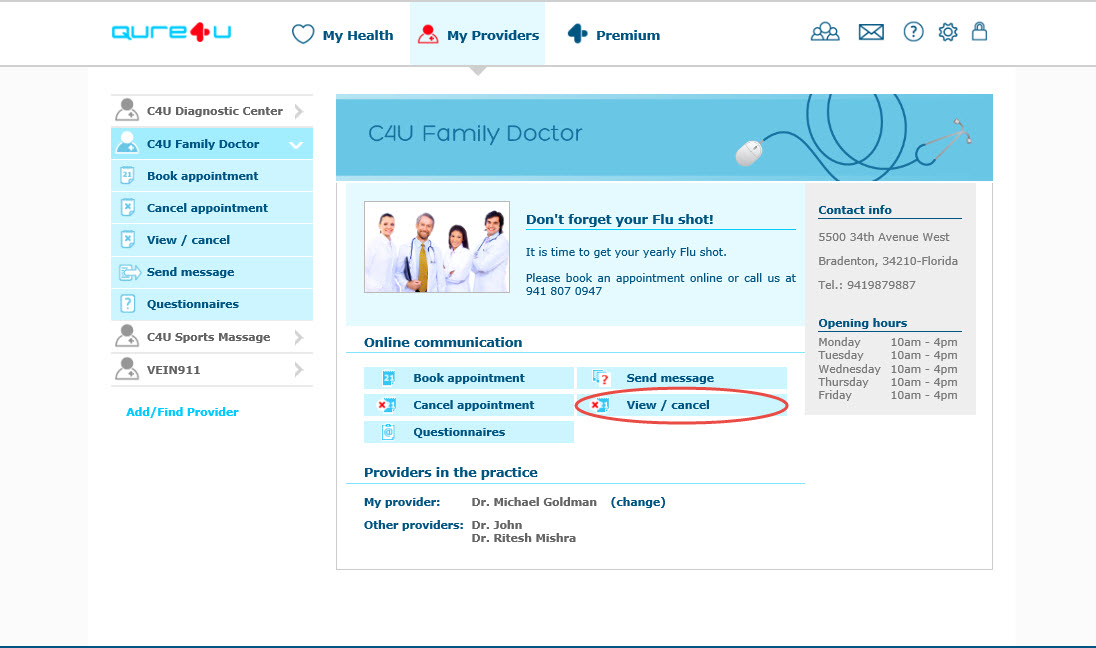 You will then see a window with a list of your appointments. Press 'Cancel Appointment' next to the appointment you would like to cancel.
A pop-up will then appear asking you to confirm the cancellation. Press 'Yes' to confirm.
Ask a question
---
Email Us
Translate
---
Related Articles
---
{{'title.My+providers' | translate}} {{'title.Cancel+appointment' | translate}}